Top Five Things to See and Do in Bali
The enchantment of Bali is indeed unbreakable. Bali has succeeded in captivating foreigners with their cultural wealth. The tradition upheld in their daily lives has become their own charm to the foreigners. Below are the top five things you should see and do on your next Bali visit and its private beaches.
Visit Gate of Heaven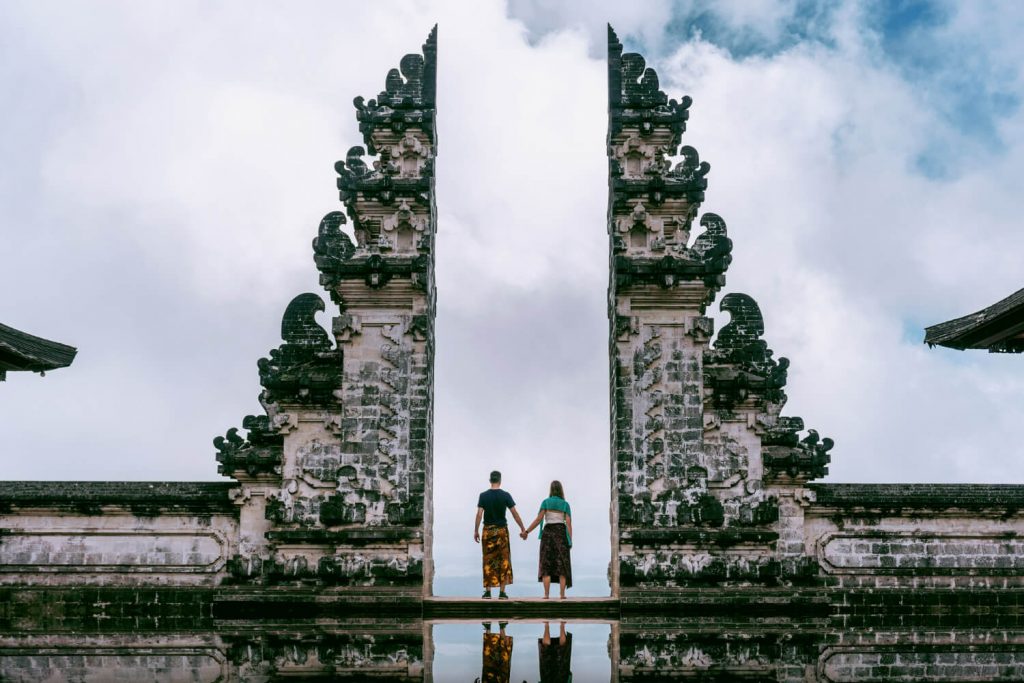 A popular tourist attraction in East Bali, Pura Luhur Lempuyang, is known as Bali's "gates of heaven." Every day, tourists flock here to grab a shot of the "reflection" and Mount Agung from this famous spot. Its exact location is in East Bali in the region of Lempuyang, among the highlands of Mount Lempuyang at the height of 1,775m above sea level.   
There are seven different areas/temples within the complex, but most people simply flock to the "gates of heaven" because of their breathtaking view. 
Visit Pura Lempuyang Luhur 
Known as Bali's most sacred temple, Pura Lempuyang Temple dates back centuries and is one of the oldest tourist destinations in Bali. A two-hour drive from Ubud and two-and-a-half hours from Canggu, Pura Lempuyang Temple Bali is situated on the island's easternmost tip. It is around 30 minutes from Pura Lempuyang to the small beach town of Amed, which is popular with tourists heading to East Bali. 
Experience Jimbaran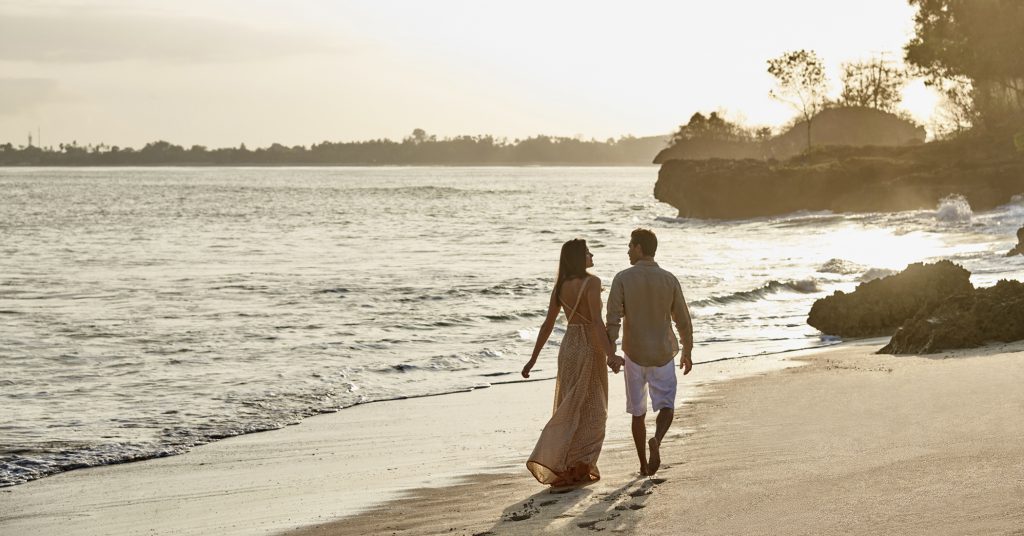 In Jimbaran, you'll find golden sands and limestone cliffs —  typical of Bali's seaside towns. Although Jimbaran is known for its seafood restaurants, it also has a number of beaches and beachfront villa  scattered around the area.
This beach runs the length of a long road lined with a multitude of restaurants serving the freshest catch of the day, and you can order whatever looks good and pay by the gram. Swimming, snorkeling, and water sports are all popular pastimes here, as well as dining overlooking the sea with your feet in the soft sand. 
Raffles Bali is the best ultra-luxury resort in Bali, including the largest Seaview in Jimbaran. Its intimate oasis is perfect for soul-searching and beach getaways.
Have a Taste of Bali's Dishes 
Bali is one of the world's most beautiful places, known for its beautiful beaches, lush culture, and luxury villas overlooking paddy fields. Aside from that, it is also famous for its unique and sumptuous dishes that commonly reflect its rich culture. 
If you want to experience these rich cultural plates, you can visit Rumari at Raffles Bali. The Raffles Bali has a number of dining destinations that will surely feed your appetite. From Babi Guling, Sate Lilit, and Tipat Blayag, everything is available for you!
Stay with a Local Family 
Homestays in Bali are typically bed & breakfast-styled spaces located in the compound of a Balinese family. Rather than staying inside their main home, you remain in a small building or bungalow within their compound. 
Having the opportunity to stay with a Balinese family is a truly unique experience. You can witness their daily activities and ceremonies, and you will be able to participate in them.  
The best thing about Balinese families is the people who never miss to welcome you and ask how your day was, no matter what time you come home. 
The Five Senses of Wellness 
Raffles Bali, one of the best beachfront private villa Bali also offers a signature emotional well-being program crafted carefully by a group of wellness experts. Well-traveled connoisseurs can experience wellness sessions and cultural and culinary activities to achieve a new level of rejuvenation called "The Five Senses of Wellness."
The Five Senses of Wellness is designed to assist well-traveled connoisseurs in relaxing and attaining a new level of serenity and life balance. It blends customized wellness sessions, cultural activities, and culinary experiences. 
As part of the well-being journey, participants can not only attend the wellness program but also visit an 'ikat' weaving village, where they can experience a cultural immersion of Indonesian fabrics, as well as experience sound healing, an immersive Light, Sound, and Vibration treatment that enhances the human potential. 
To know more about it, feel free to contact us at the below details:  
Email: bali@raffles.com  
WhatsApp: +62 851-7110-9559.​​​​​​​ 
Phone: (0361) 201580